Corrugated Paper Sheets
We are instrumental in providing Ply Corrugated Sheets manufactured using high grade raw material. The Corrugated Paper Sheets offered by us are made available in various sizes and dimensions ranging from 3 ply to 9 ply as per clients specific demands. These sheets are known for their durability, light weight, resistance against water & chemical, reusable and recyclable nature. These are extensively used in diverse industries for packaging purposes and are available in different thickness, size and lengths. Being 100% recyclable, these corrugated sheets are rust proof, which helps in meeting the challenges of any kind of weather. These sheets are made up of semi craft paper, duplex paper, mill board and grey board to ensure high load bearing capacity and durable finish. We are the manufacturer of 2 Ply and 3 Ply corrugated sheet which is of high value and is used most in packing industries of all sorts. We have the high capacity to supply corrugated sheets.


Corrugated Paper Rolls
We are listed at the apex amidst the list of prime Corrugated Paper Rolls Manufacturers and Suppliers based in India. Corrugated Paper Rolls are used for packing various industrial applications. These Corrugated Paper Rolls are available in various options ranging from 16 bf to 28 bf. WE can also manufacture Corrugated Paper Rolls in various specifications as per clients requirements.


Universal Type Box
Maximum requirements are for this type boxes. It is simple and rigid for packaging. This type of box is open from top as well as from bottom. It is made in 3 ply, 5 ply, 7ply according to the required weight and specifications of customers. Regular Slotted Carton, this is the most commonly produced box at Maheshwar Packaging. All flaps have the same length and the two outer flaps (normally the lengthwise flaps) are one-half the container's width, so that they meet at the center of the box when folded. This is a highly efficient design for many applications and there is very little manufacturing waste. These can be printed in as many as 4 colors.


Top & Bottom Type Box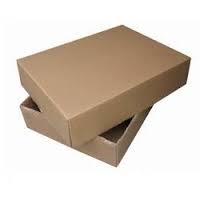 This type of box is manufactured by Die punching and rottary machine. It is use in Engineering, Glass Industries. Also use for display which are usually thought of as any type of packaging that is used for retail or visual marketing. At Maheshwar we produce everything from counter to floor displays with printing availability up to four colors. Our design department has the latest in technology so that ideas can be developed creatively and efficiently. These types of boxes can be made of 3ply, 5ply, 7 ply and available in brown or white colors.


Duplex Paper Box
We are offering a wide range of Duplex Corrugated Boxes. This box is manufactured from the best quality craft boards, come with the finest finish, which enhances the appearance of the product. This product can be designed to suit the clients specifications and is also available in standard dimensions. Our manufactured Duplex Corrugated Boxes are best in quality and are used for product packaging.


Screen Printed Box
We are successfully ranked amongst the top manufacturers and suppliers of a comprehensive range of Printed Corrugated Boxes. This product is fabricated using top quality raw material and advanced technology in compliance with the international standards. It is suitable for packaging automotive parts. Moreover, this Corrugated Printed Box is mainly used in automotive industry for packaging of material, which needs to be transported.


Box Partition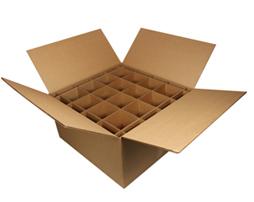 We are offering wide range of Self Partition Boxes. These boxes are available for industrial packaging purpose and trans porting purpose. Our company made these boxes good quality product. It is design by different shape, size and it is highly demand as per client requirement. The box for Pharma company or for any other companies who needs a separator between two objects and can be made through regular pattern or through die cut machine at times partitions can be made separately if required.